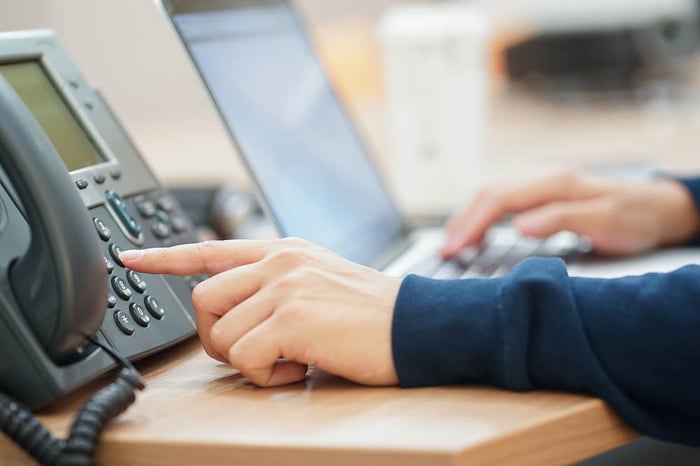 Telephony in the UK is changing, and businesses need to keep up.
---
Since the telephone was invented by Alexander Graham Bell (or Elisha Gray or Antonio Meucci – take your pick) in the 19th century, the technology behind it and the phone network have gone through countless transformations and improvements. Here, in the UK, the phone network has moved from private hands into state ownership, before being privatised again in the 1980s. There have been many advances over the last 140-odd years, but for many decades, the public switched telephone network (PSTN), which accounts for the vast majority of phone lines in Britain, has been based largely on a network of copper wires. That is set to change, however, with a major push towards internet protocol (IP) networks.
Read More »

Should you allow your team to use their own devices or work, and what risks does it bring if you do?
---
Bring your own device (BYOD), where employees use their own personal computers in the workplace, is something many people appreciate. On the face of it, that seems puzzling. If you've spent thousands of pounds equipping your team with computers to do their work on, why would they want to spend their own money instead? Why, if they have a perfectly decent computer at work, would they want to bring in their own laptop or tablet?
Read More »